Works with Google Drive
You can upload files from your PC or Google Drive.
Instruction Manual
We have a simple tutorial guide which explains the features of the software extension and what each button inside the extension does.
Read our tutorial and welcome guide on how to use the extension to the fullest.
Any operating system works
This addons works on all computers - the operating system you use doesn't matter.
Welcome to User Agent Switcher
---
Thank you for installing and using our extension
---
Key Features:
Ever wanted to know how your website looks like in different browsers/different operating systems? Try using our software now. Our software allows you to switch your user agent so you can see how the website looks like in other browsers such as Chrome, Edge, Internet Explorer and Firefox. We also support the Android operating system as well as Apple OS.
Once you load the website with different user agents, our software can also help you take screenshots of how the website looks like and allows you to save these screenshots onto your Google Drive. This software is very useful for debugging/ensuring your website looks good in all browsers.
All operations available right in your browser!
Tutorial:
1. Install and open.
- After install the extension You click icon
- To change your User Agent, simply click on the desired useragent, selected UA is marked with border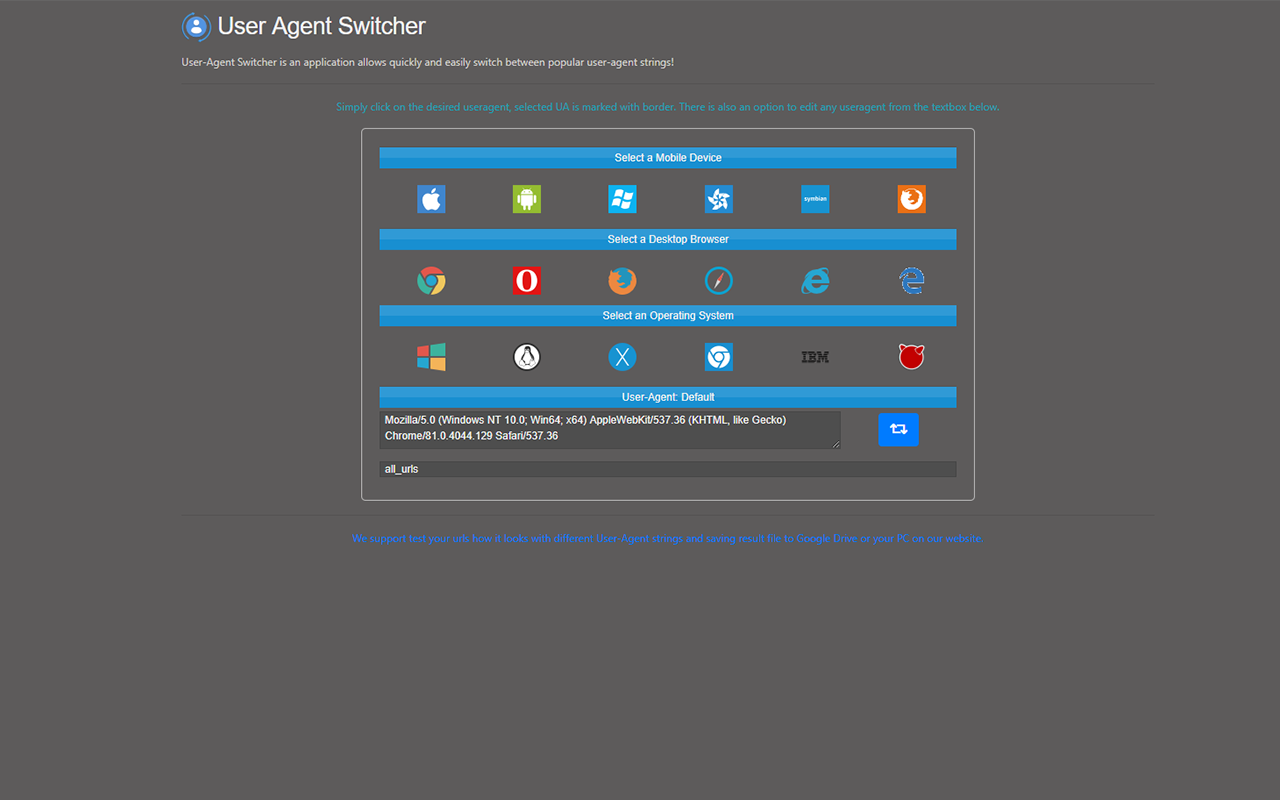 Note:
This software is inspired by Open Source User-Agent Switcher